Wednesday, January 03, 2007
I've not had the best of new years thus far. I'm (hopefully) now on the mend following a particularly unpleasant bout of something, it had the hallmarks of a 24 bug but lasted longer and also included fever, aches and a horrendous sore throat. Apparently
"there's a lot of it about at the moment",
so be on alert, ok? Thanks to all the people who have wished me a happy birthday, it wasn't the best day (see bug) but I got by. I've got a few blog posts lined up over the next few days so keep any eye out for those and if anyone fancies a read there's always the Chelsea debate in the comments of the previous thread!
Anyway, I was watching rolling news a lot these last 48 hours, it was about all I could manage and in a state of disorientation I thought of the following: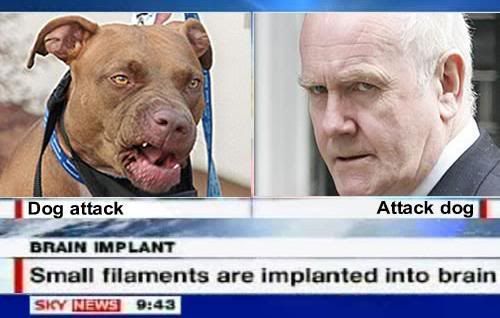 I know, it's hardly
Beau Bo D'Or
.
Blame the paracetamol.
Comments:
Nice. And judging by today's headlines, it seems plenty of people would like to see him put down too...
Post a Comment
Links to this post:
< Return to index