Monday, September 25, 2006
I know it's
usually
'fingers'
...
Michael Brown was
sent to jail for two years today
. The Liberal Democrat donor (to the tune of 2.4 million pounds) was found guilty of "very deliberate and pointed" dishonesty.
All I can think of though, when I see this picture: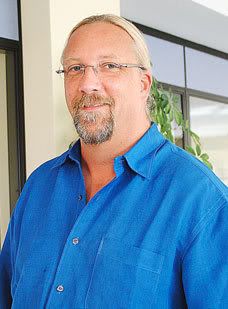 Is how much his head looks like assorted facial features stuck on a big pink thumb - in case you don't believe me, I've made a mock up below: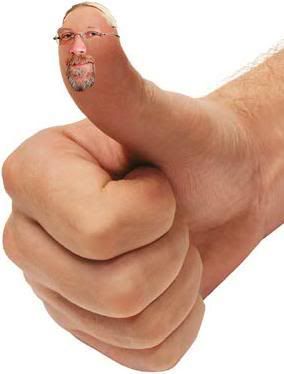 Now. Tell me I'm wrong...
Tags: michael brown | thumbs | lib dems
Comments:
You're... odd. ;)
My instinctive thought on hearing the news of Michael Brown being jailed for two years was: that's a bit harsh for a few late tackles...
Hah!
He's just a bit erm... 'enthusiastic' to be on the pitch again after spending a season or so in the extremely well populated Hotspur midfield doldrums!
Post a Comment
Links to this post:
< Return to index