Thursday, June 01, 2006
Another collection of Big Brother lookalikes from a more
creative
perspective.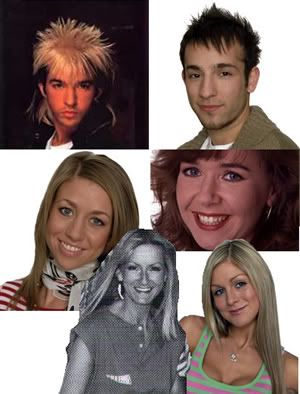 I'll name the people pictured, for they're not exactly A-List (not
that
A-List either
). First is
Limahl
the singer in Kajagoogoo - a perfect match with Sezer the sadly now evicted, sex-dwarf. Next up is another Grace lookalike, it's ex-Eastender
Susan Tully
everyone! Finally we have a further doppelganger for Nikki, in the divine (grayscale) shape of Jane of Rod, Jane and Freddy fame.
Good work team. Let's keep this up.