Friday, March 24, 2006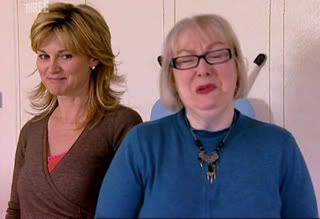 Jenny Eclair's
let herself go...
And who will be the next MP to fall foul of the leotard? First we had Galloway in Celebrity Big Brother and this week we've seen
Julia Goldsworthy
competing in gymnastics floor events against assorted E-list celebrities. Perhaps William Hill should open up a market!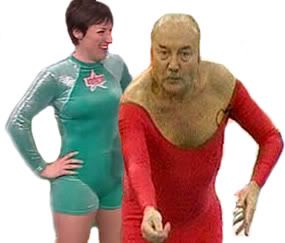 Comments:
Don't, don't, don't encourage 'em...
Next thing you know, it'll be John Prescott waddling his way across Celebrity Love Island.
And that wouldn't do anyone any good...
Prolix,
Thanks for your comments on Real Life Blues, thought I'd just pop over for a gander. Great blog mate, I doff my virtual hat to you.
Ian Marshall's Double
IMD, thanks for popping by. Consider your virtual back mutually slapped.
I find that the majority of Everton websites have something about them that disagrees with me, be they too formal, humourless, too depressing(!) or something else. Yours on the otherhand, is just right, keep up the good work and let's hope we can make that push for Europe!
Post a Comment
Links to this post:
< Return to index