Tuesday, February 28, 2006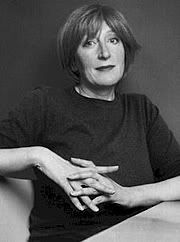 She frequently made me laugh when appearing on Have I Got News For You and QI and those all too rare occassions when I heard her on Radio 4. Armed with a fantastic wit and devilish sense of humour, she was one of the sharpest comics around and will be a big loss to comedy.
Linda Smith died on Monday. She was 48 years old.
Comments:
That's no age at all is it, quite shocking stuff...
Must admit not being a huge fan of her comedy, occasionally witty while seeming a little too Radio-4-smug, but very sad for someone so young to be struck down by such a horrific illness, and someone so respected as well...
Post a Comment
Links to this post:
< Return to index